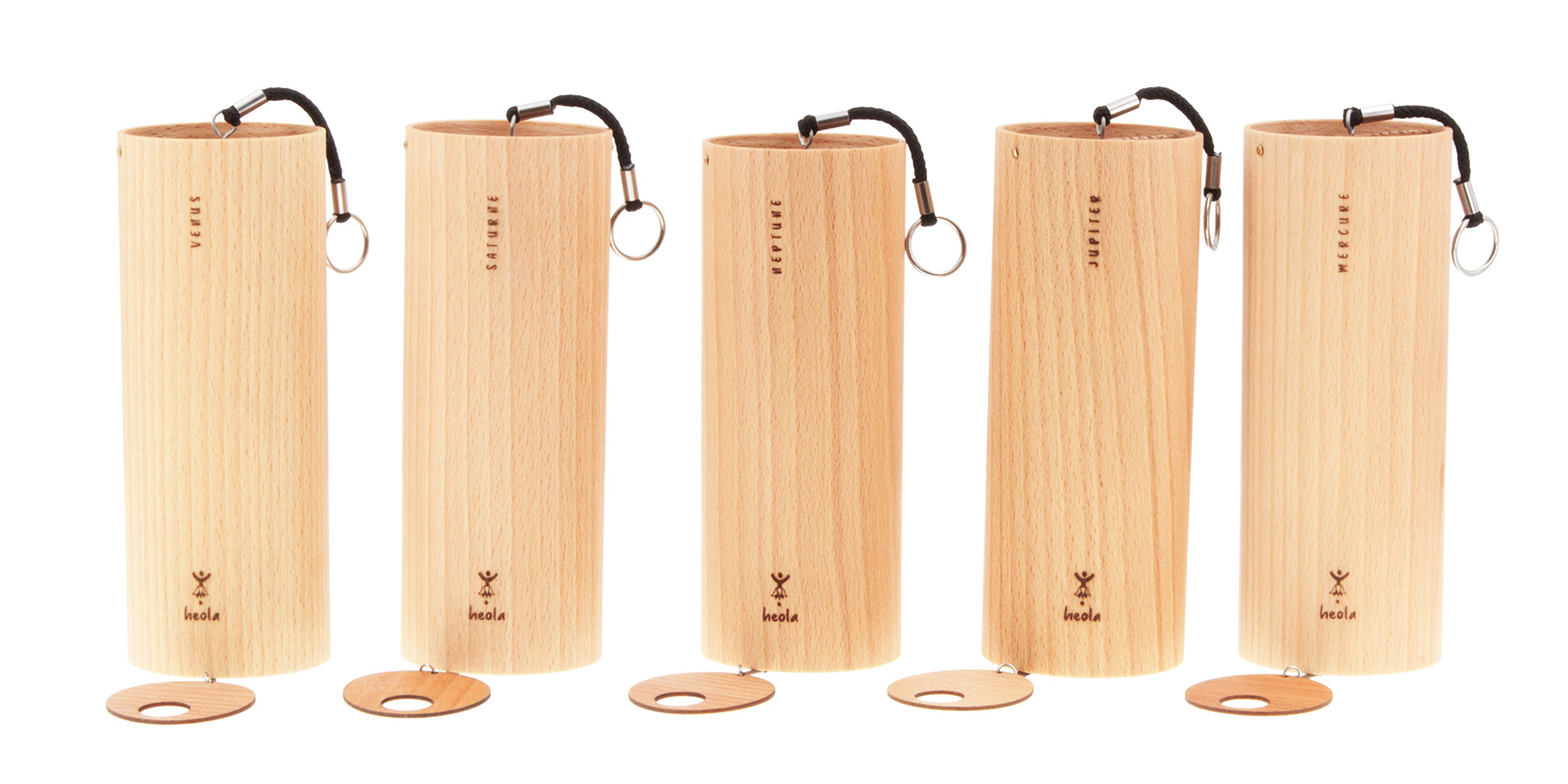 Heola: a unique musical experience in glory of the beech tree
Beech fibers resonate at the heart of our HEOLA wind chimes.

Standing at the top of the canopy, the beech tree hoists us to the gates of Ether. What a beauty, a so straight, firm but flexible bole, which nevertheless lets itself go to the caresses of the wind.

One breath is enough and the magic happens: the HEOLA chime entrusts the wood of the tree with the intimate vibrations of metal so that they resonate with their most beautiful melodies.
Man has made with his hands the chime that sings the harmony of earth, fire and water.

In the hollow of their folds worked by hand, the fibers of the beech are the voice of the metal which only asks to enchant your natural sensors with its deep vibrations.

A light rocking motion and all of Creation sings in unison. Let us be carried away by these musical improvisations of Nature. Let us find there the message of serenity, the message of peace, the True.

Whether Jupiter, Venus, Saturn, Mercury, Neptune…, the HEOLA chime sings the melody of the Universe, near or far.